THE GREATER HARLEM CHAMBER OF COMMERCE
IN ASSOCIATION WITH
THE HARLEM ARTS ALLIANCE
&
VOZA RIVERS/ NEW HERITAGE THEATRE GROUP
INVITE YOU TO
A CONVERSATION ABOUT
A biography of 7 O'CLOCK
Monday September 17, 2018
Harlem Hospital Cave Auditorium
Second Floor
@135th Street & Lenox Avenue
DOORS OPEN AT 6:30 PM
Dear Friends and Supporters,
What does 7 pm mean to you? Join us for a personal exchange of ideas, stories and memories about what happens to you around 7PM when the sun goes down.
What do you remember growing up when your parents told you to be home by 7 pm or rushing to get to your favorite watering hole before the end of Happy Hour or your rush to see a particular play or concert or art exhibit performance or opening. Or perhaps you had to catch an express bus to get home in time to prepare dinner?
We look forward to conversing and sharing these stories with each other.
Join us for a lively discussion, co-hosted by Voza Rivers & members of Harlem's Award winning Grammy nominated IMPACT Repertory Theatre.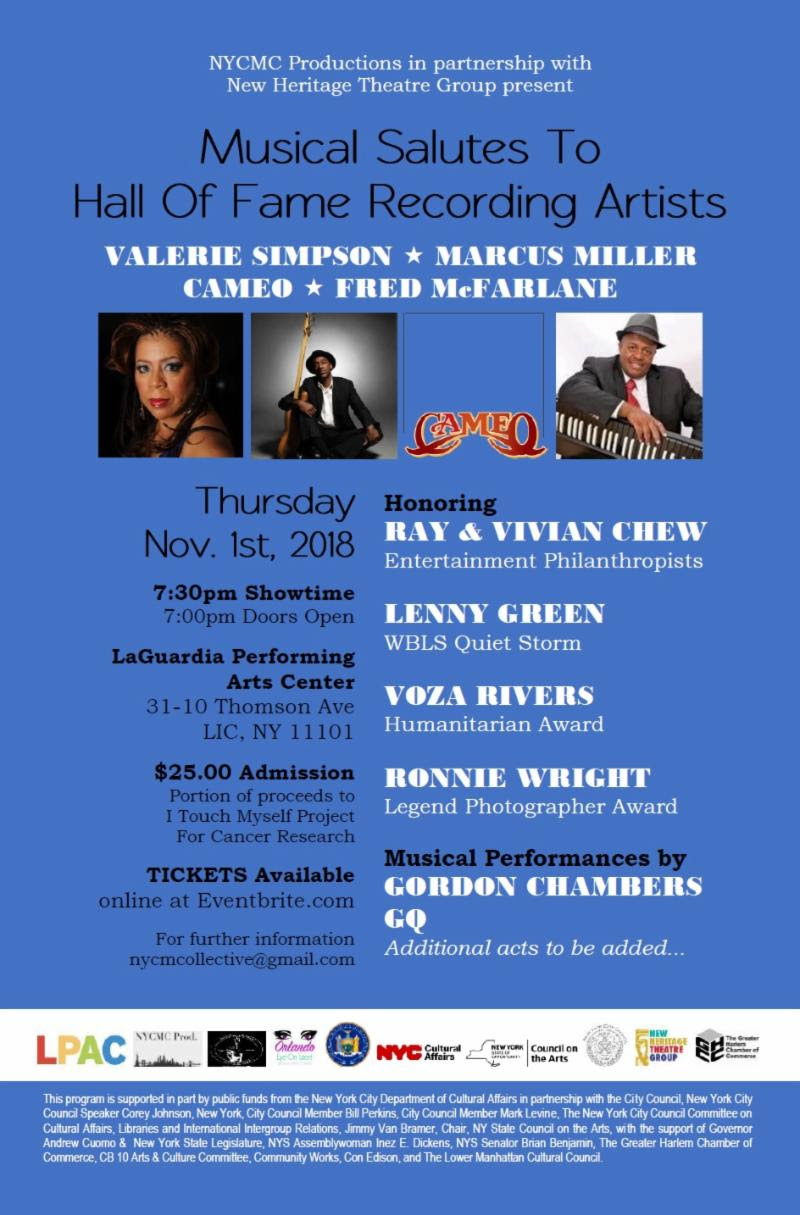 "The Mile Long Opera: A biology of 7 o'clock,"
will have its premiere October 3rd thru October 7th,
is written for 1,000 singers who will perform
along the in Manhattan.
PLEASE CLICK FOR MORE INFORMATION ABOUT THIS PROJECT